Download SmartPCFixer™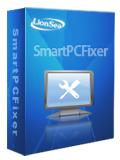 Please follow the below steps to install SmartPCFixer™ on your PC.

SmartPCFixer™ is a fully featured and easy-to-use system optimization suite. You can clean windows registry, remove cache files, fix errors, defrag disk, update windows, download dll, find programs to open file extensions and 20+ other system tools with it.
Minimum Requirements: Windows 2000 or above, Internet connection, 50 MB free hard disk space, Microsoft Internet Explorer 6.0 or above, logged on as system administrator.
SmartPCFixer will identity your PC issues in 2 minutes. SmartPCFixer full features registration is $29.98 for one year subscription including: fix errors, optimize your computer to boost speed and performance, improve startup times and increases stability.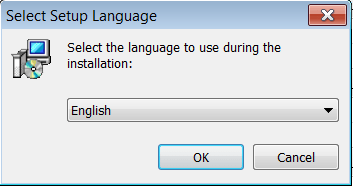 Select the desired language
and click the "OK" button.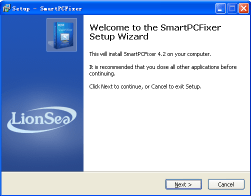 Follow the instructions to complete the installation of SmartPCFixer™.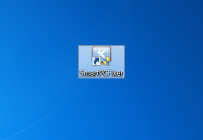 Click the SmartPCFixer icon on desktop to scan your windows.