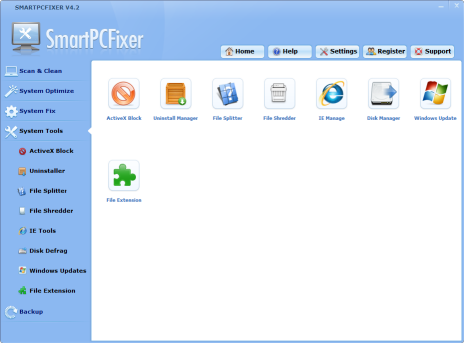 It is a professional scanning and fixing Toolkit to diagnose your operating system.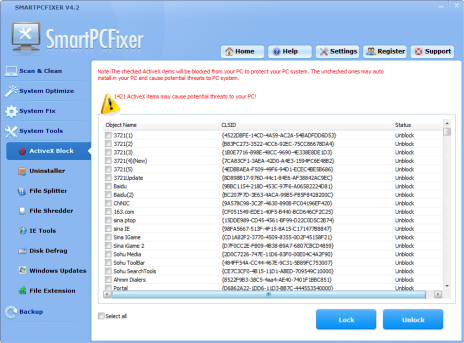 ActiveX Block: Manage ActiveX controls that are installed on your system by blocking malicious controls.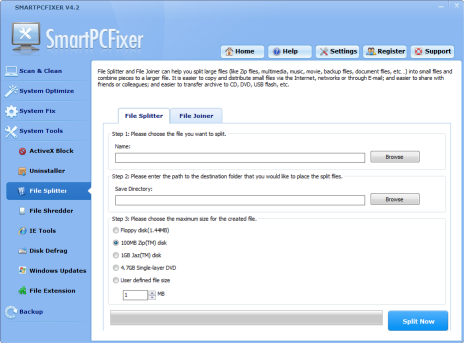 File Splitter: Split your large files into a set of small pieces files, and later combine the pieces to form original file even without using this software.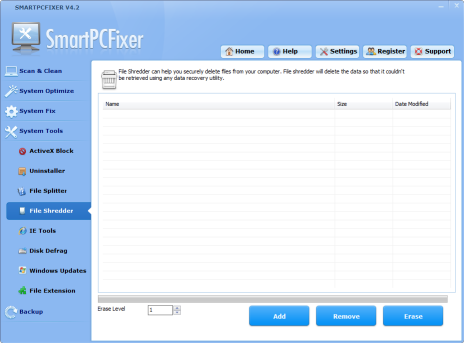 File Shredder: Delete files from your hard drive with safety and security.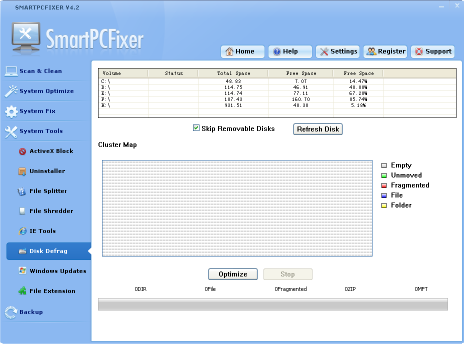 Disk Defrag: Disk Defragmenter is an extremely fast disk defrag tool that optimizes file system, and the disk reads much faster.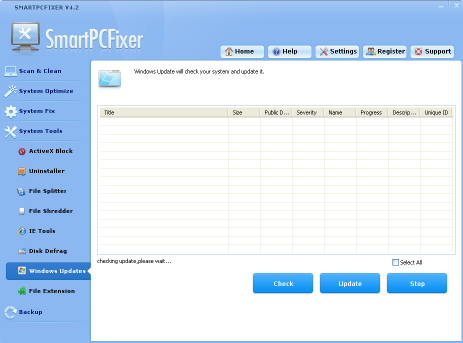 Windows Updates: Get latest bug fixes for Microsoft Windows, including fixes for some possible DoS attacks.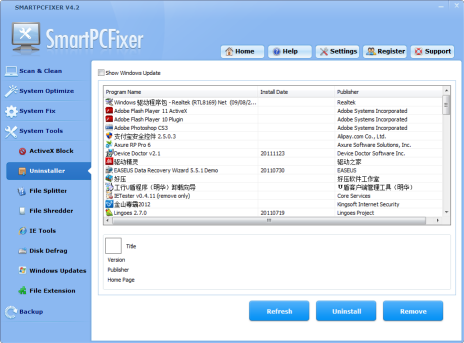 Uninstall Manager: Used to manage the windows software packages. Remove unwanted software and return your system to its original state.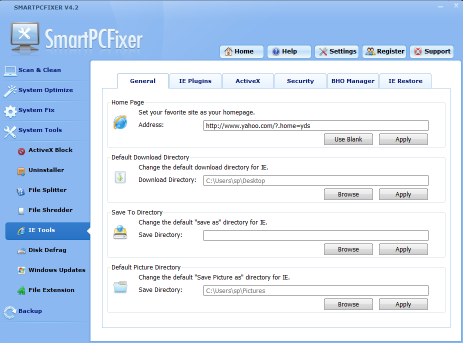 IE Toolkit comprises a host of rich built-in utilities to guarantee a better and healthier environment of your IE browser.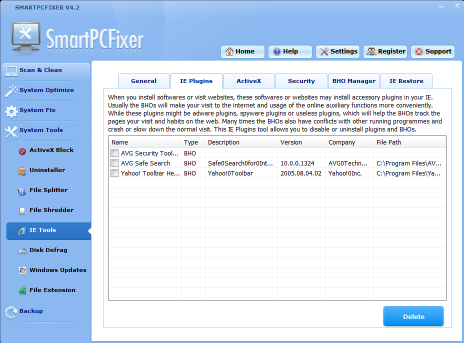 BHO Manager: BHO stands for Browser Helper Object, which is an add-in program for Internet Explorer. When you use Internet Explorer, it will automatically load all BHOs in your computer. Some BHOs are good and facilitate some functions to IE. But some are bad ones, for example adware or spyware. These bad BHOs will do harm to the system and destroy the security of your computer. The BHO Manager in SmartPCFixer™ can easily manage all your BHOs in a simple user interface that enable you to view and manage.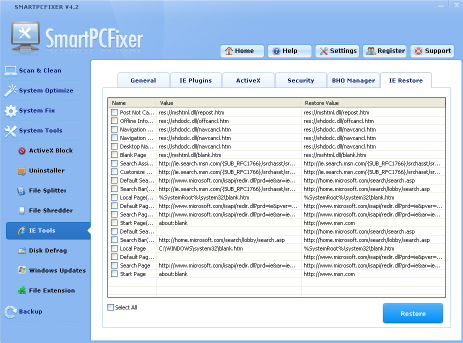 IE Restore: Recover Internet Explorer to the normal state.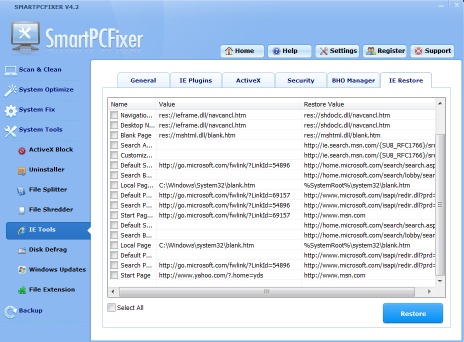 IE Management: Manage Internet Explorer.