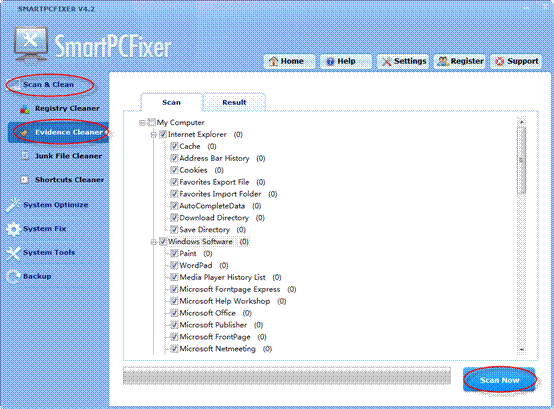 Evidence Cleaner: It is a powerful Internet eraser which can completely remove Internet activities traces from your PC. It protects your sensitive information by cleaning up your cache, cookies, History, recent document list and so on automatically. Meanwhile, it helps your PC perform well.
Clean Evidence according to the below steps:
Click the Scan & Clean button on the left side, and then click the Evidence Cleaner button.
Select one or more items to scan, and then click the Scan Now button.
After the scan, select the files that you want to clean and then click the Clean button.