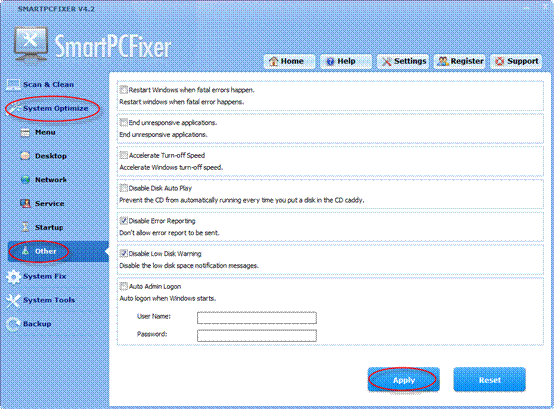 Other optimize: This set of utilities contains optimization for some functions for your computer system. On the screen, you will see the optimization options displayed as below:
Restart Windows when fatal errors happen.
End unresponsive application.
Accelerate Turn-off Speed.
Disable Disk Auto Play
Disable Error Reporting
Disable Low Disk Warning
Auto Admin Logon
Optimize Other as below:
Click the System Optimize button on the left side, and then click the Other button.
Select your option first, and then click Apply button.
To reset, click the Reset button.