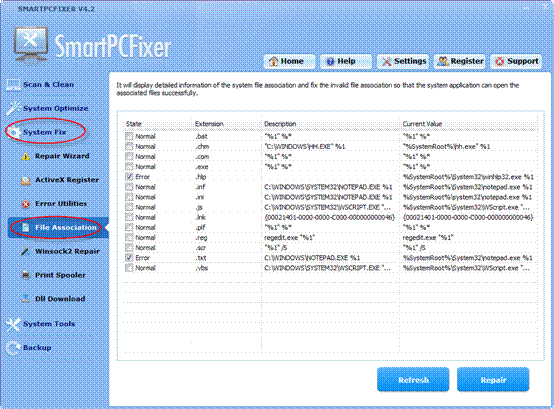 File Association: This utility is to help you when you have problems in associating a file with an application capable of opening that file, or more commonly troubles in associating a class of files with a corresponding application. You can use this functionality to fix the problem.
The screen displays the detailed information of the system file association for some of the most common file types. If you find that you are unable to open particular files, identify the type of file; then please use File Association to fix type association in your system. We recommend that you create a system Restore Point before making any changes to your system.
Associate File as instructed:
Click the System Fix button on the left side, and then click the File Association button.

Read the error information and related description carefully, and select one or multiple options for repairing.

Click the Repair button.