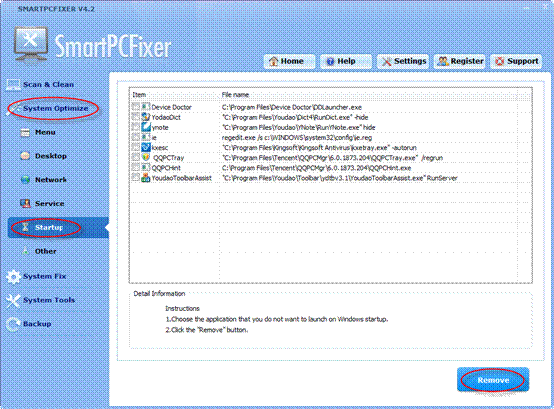 Startup Optimize: You can use SmartPCFixer to select any application launching at the system startup to enable or disable it. Thus, the startup speed is improved. A list of items concerning the startup programs will be shown on the screen.
It is suggested that you should take great cautions when the startup entries are re-configured. You can first disable an item and see if this change will affect the computer use.
Optimize Startup as below:
Click the System Optimize button on the left side, and then click the Startup button.
Choose the application that you don鈥檛 want to launch on Windows startup, and click the Remove button.