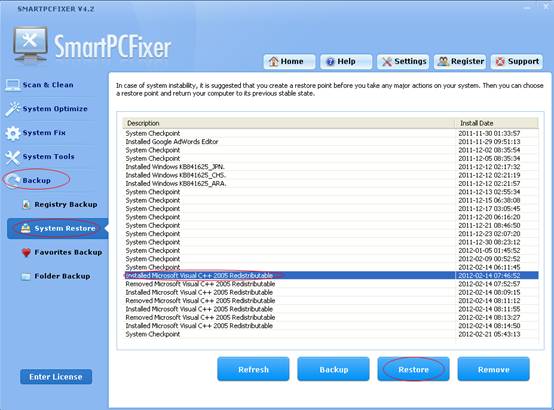 System Restore: In case of system instability, it is suggested to have a restore point before your PC system undertakes any major actions. Then you can choose a restore point and return your computer to its previous stable state.
To Restore System:
Click Backup=>Restore

Select the restore point you'd like to take, then click the [Restore] button.

On the popup window, click [yes]

After the restore take effect, you should reboot your OS. Click [Yes] on the next windows, then you system will reboot.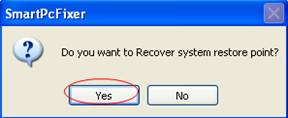 Notes:The system restore cannot be used in WIN7 or Vista system.